Hilda E. Bretzlaff Academies on American History
Serious education is about pursuing great questions, and the goal of these Academies is to pursue the most important question for us as citizens. To do that, we will immerse you in the study of the ideas and institutions that make Americans who we are.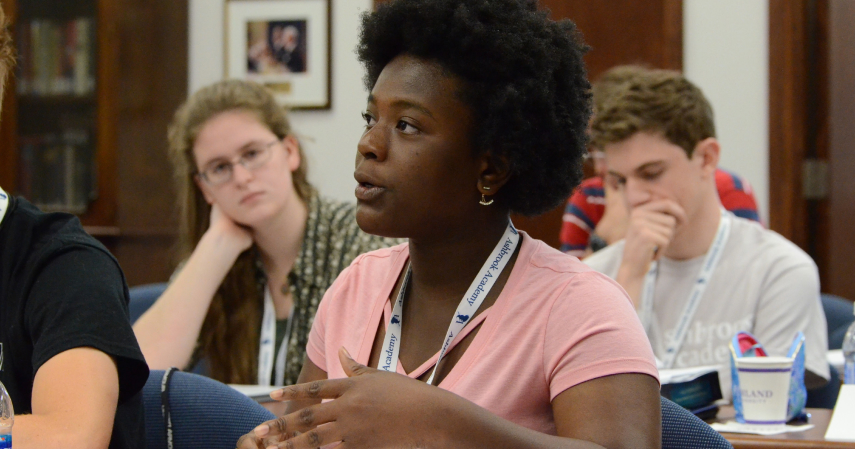 Eligibility, Cost, and Accommodations
To be eligible for the Ashbrook Academy, you must be a rising junior or senior in high school (i.e. beginning your junior or senior year of high school next fall).
College Credits
Participants in this Academy will receive two elective credits in Political Science from Ashland University for successfully completing the requirements of the Academy. This credit can be used toward an undergraduate degree at Ashland or could be transferred to another institution.
Accommodations
All participants will stay in air-conditioned, double-occupancy dormitories on the campus of Ashland University during the Academy. AU's award-winning student dining services will provide all meals.
Program Fees
The cost of each Academy is $750, and includes:
– all instructional materials
– room and board (including all meals)
– transportation to and from a local airport (if necessary)
– two elective credits in Political Science from Ashland University
– all daily activities
Students will not be reimbursed for mileage to and from the Academy or for airfare. Once accepted, participants must pay a deposit to maintain their position in the program.